The Perfect Proposal
Submitted by

pranab

on Wed, 28/12/2011 - 02:24
A guide for the Indian Medical Student's love affair with the ICMR STS
What's the dealio?
The ICMR – STS is one of the most prestigious and sought after short term research studentships that are available to Indian medical students. A combination of intensified interest in medical research and a proclivity for CV-boosting for USMLE has led to massive popularity of the STS amongst the students of all levels. With the whole business now going online and the submission procedure becoming smooth and complication-free, now, more than ever, the allure of the STS is undeniable. If you are a medical student, you should be applying for it.
What's the Catch?
Unfortunately, life never throws us freebies. The catch is that, in order to win the ICMR STS scholarship, one has to go through a process of wooing, not unknown to marauders of the medical schools: the proposal. Not the "Sandra Bullock-Ryan Reynolds" type of proposal, but the more academic type.
The research proposal is, according to some, one of the most significant steps in the whole business of getting about the STS. In this article, I will try to highlight some basic pitfalls to avoid while going about writing the proposal for the ICMR STS.
So, what is The Proposal?
In plain English, the proposal is a summary of what you intend to do. For all practical purposes, it is your road map for the research project you are about to undertake.
So, what it essentially means is that if you have a messed up proposal, you have a messed up project in your hands. No pressure!
In order to design the proposal, you will need to go through several steps, at most of which your will to continue with the endeavor will be tested intensely. This is, in essence, a screening test to check whether you have the intensity to continue with research or not. I am not saying that this is what it should be like, but it is. So, all we can do is hold on to our hats and take the roller coaster of a ride!
Step 1: Finding the Problem & Developing the Research Question:
The first step in writing the killer proposal is to find the killer problem. Now, it does not have to be radically innovative or something that will make people sit up and take notice (although if you hit upon such an idea, it won't hurt one bit!) but it has to be something that you are passionate about and that interests YOU!
Most medical students starting off in research get intimidated at this step, because this calls on us to do something that demands us to break out of the traditional, spoon-fed box our educational system has put us in – to think for ourselves. The trick is to deal with the issue not as if it were a problem that would be set in a test but something that might come handy in a practical setting.
For example, it is the accepted to norm since times immemorial to provide the dose of Levothyroxine for hypothyroidism in the morning. But if one simply questions "Why not at night?" they have a research project in the making! (1)
The first step is to find a broad subject you are confident about, and interested in. Then, to delve deeper into it, ultimately reaching that specific question that you want to ask!
Unless one is interested and passionate about the topic to be researched, the whole effort seems pointless and it is just a matter of time before it comes to a premature end. So, go for something which intrigues you, which makes you want to go to the library and read reference books on it, which keeps you awake even on the most cumbersome of lectures just because you like it so much. Once you have found that, half the war is won!
The issue of finding a research question is in itself a huge challenge and merits its own article, but for the sake of brevity (which I am losing out on, already), I will point you to a YouTube source which you might find useful: http://www.youtube.com/watch?v=IvzKPPhQS8A Do not forget to check out the cooler videos in the suggestions sidebar if you have the time and the inclination!
Step 2: Research the Researcher: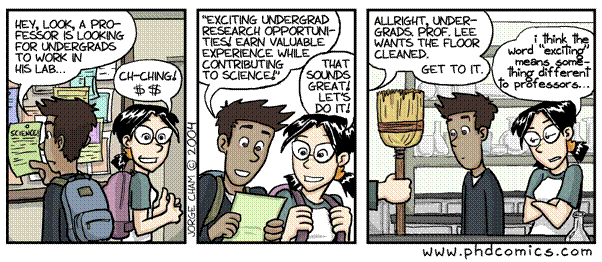 This is another important step in the business of doing research. The ICMR STS specifies a guide to be chosen amongst one of the faculty members of one's own medical school. The temptation is to go for the big bosses, the Heads and the Directors, but in reality it is a bad idea. They are usually too busy to show the nooks and crannies of doing research to a newbie researcher.
The cunning thing to do, if you come from a medical school with a history of ICMR STS success, is to choose a faculty member with the "highest strike rate". However if you come from one where the research scholarships are awarded far and few in between, the clever thing to do is to go for someone who is as motivated as you, has a clear idea about statistics and research design and is willing to spend time to show you the ropes.
Step 3: Getting to the Proposal:
This is where the real job begins. So far you have just been doing recon. Now is the time to get your hands dirty.
By now, you have developed your research question, have found a guide and are raring to go.
The first thing that you need to do before you start writing out your proposal is to check out the literature on the same topic.
I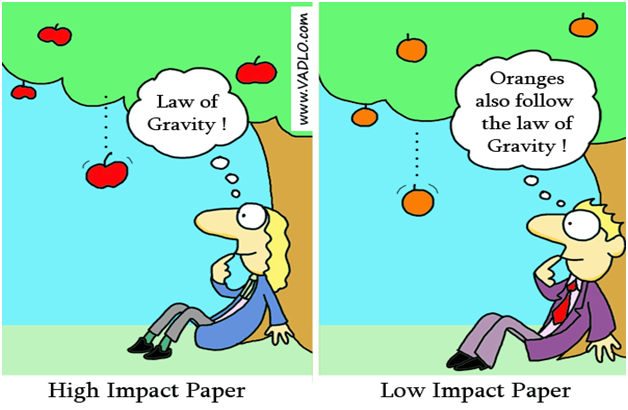 f you are doing secondary research, which is essentially building on the work done previously (and to be honest, which is what most med students should start out with), then checking out PUBMED and Google Scholar for similar papers is a good thing to do. Check out some great tips on literature searching in PubMed here: http://ls.qmedkf.org.in/
Once you know what other researchers have done with your topic, it becomes all the easier for you to develop your research protocol.
This step is highly underrated, and often, leads to a poorly designed and planned project. You should spend some time on this so that when time comes for the actual project to be executed, you are not running around patching leaks springing all over your boat.
Once you get a good idea of the literature in the zone of your topic, deciding a methodology becomes significantly easier. In my personal opinion, as far as research proposals go, the research methodology and statistical analysis parts are the most significant bits. This gives the evaluators an idea of the fact whether or not you know what you are going to do.
I will not spend words on the proposal format, since that is already prescribed a million times over and is subject to change year to year and proposal to proposal, but, I will obviously remind you to strictly adhere to the guidelines set about in the STS rules. If you cannot stick to basic rules, chances are people will consider you to be someone who cannot see a research project through.
Step

4: Cover Murphy's Law:

In case you don't know it already, Murphy's Law states: if there is anything that can go wrong, it will. Prepare for contingencies and plan how to combat them within the resource and time limits that are imposed on you. The important thing is, this shows foresight and analytical ability, two greatly valued treasures in medical research.
Step 5: Ethical Clearance: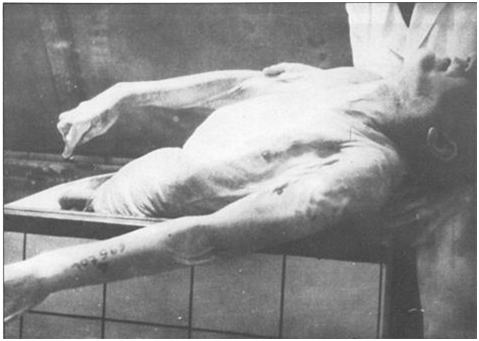 Since Auschwitz and Nuremberg, members of the scientific community have been very wary of ethical breaches, especially if human subjects are involved. Hence one of the most debated topics in medical research in the last decade has been how research can be controlled.
Admittedly, these measures have not stopped Tuskegee (2) or Guatemala (3) from happening, but still, we need to focus on the bigger picture. Even considering the fact that the harm undergone by a few for the greater good makes statistically good sense, which is not how humane research works.
Also remember the fact that if your research involves the use of animals, you have to get ethical clearance for the same purpose as well.
The issue of pushing papers through the bureaucratic juggernaut may sometimes be an onerous task, but, nevertheless, is one of the fundamental aspects of research that we should learn to respect.
Step 6: The Third Umpire:
By now you have a draft of your proposal ready, your guide is super eager to help you, you have appeased the Gods of the red-tapes and your ethical clearance has come through – so you are straining at the leash to hit the submit button on the STS site.
But wait…
"…picture abhi baaki hai mere dost"*!!!
Seen through your eyes, this proposal is like your own Frankenstein. No matter how ugly it is, how many typos and syntax errors or grammar busters there are, you simply adore it. So, hand it over to someone else. (Someone you can trust not to steal it!) Let them gloss over the material and give their opinion on it.
The Last Step:

Is to make sure everything is in place. All documents needed are provided, all rules are adhered to and of course, all formalities (signatures, etc.) are completed.
Now, you get to hit SUBMIT!
References:
1.  Bolk N, Visser TJ, Kalsbeek A, van Domburg RT, Berghout A. Effects of evening vs morning thyroxine ingestion on serum thyroid hormone profiles in hypothyroid patients. Clin Endocrinol (Oxf). 2007 Jan;66(1):43-8. PubMed PMID: 17201800.
2.  Brandon DT, Isaac LA, LaVeist TA. The legacy of Tuskegee and trust in medical care: is Tuskegee responsible for race differences in mistrust of medical care? J Natl Med Assoc. 2005 Jul;97(7):951-6. PubMed PMID: 16080664; PubMed Central PMCID: PMC2569322.
3.  Frieden TR, Collins FS. Intentional infection of vulnerable populations in 1946-1948: another tragic history lesson. JAMA. 2010 Nov 10;304(18):2063-4. Epub 2010 Oct 11. PubMed PMID: 20937719.
Image Sources:
Image 1: Baloo's cartoon blog
Image 2, 4: PhDComics
Image 3: Vadlo
Image 4: Wikimedia
Image 5: Collect Peanuts
* * Paraphrased roughly, for my non-Hindi speaking readers, this means: "…the show is yet to end, my friend…" – a pop cult reference from a Shah Rukh Khan blockbuster. In case you don't know who Shah Rukh Khan is, well, then, I have nothing to say…
Pranab Chatterjee
pranab@pranab.in
http://scepticemia.com